The Impact of Investors in People
Whatever sector or industry, size or market, organisations working with the Standard report increased efficiency, productivity and employee engagement.
Investors in People organisations are also more profitable, sustainable and optimistic about the future.
The latest Investors in People Standard has been developed through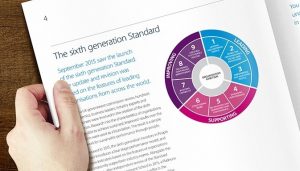 extensive research. It is designed to help organizations progress from initiating a good practice, to operating with it, creating positive results, and then continuously improving. When good practices are embedded and subject to measurement, continuous review and improvement the organization can expect to be outperforming similar and competing organizations.